If the cool change has filled your head with daydreams of a sunny, toasty coastal getaway, then rest easy because we have the perfect antidote to your autumn blues. Nestled between the pristine coastline and subtropical national parks, the stunning city of Mackay on Queensland's east coast is the perfect location for your next winter vacation.
This gateway to the tropics offers an assortment of breathtaking, epic views wintry events and delicious meals that are only made better by the quintessential Queensland winter heat. We've put together a guide to stimulate your senses, delight your taste buds, and maximize your relaxation on your next winter getaway.
Where to eat and drink
Sarina sugar shack
If there's one thing that sets the trip to Mackay apart, it's the abundance of sugar cane. If you've ever wondered what exactly happens to all the cane and how it turns into delicious treats, head over to Sarina Sugar Shed for a tasty education. Take a tour of the unique on-site miniature sugar mill and distillery during the grinding season from late June to December, and try homemade sauces, liqueurs, schnapps and ginger beer. If you're looking for something with more of a savory palette, the attached Just Sweet Cafe offers a range of light lunch options and cheese and tasting boards to suit all palettes.
The Flackyard
Advocate for locally produced ingredients and Indigenous owned and operated suppliers, The Flackyard offers an exquisite range of tasting menus that will put you in touch with the best of Mackay. Low-haul produce options, a vegetable garden and even an on-sight worm farm are all clues to how this dining experience will fill your belly with delicious Aussie food, as well as your sustainability-conscious soul. Natural, organic and award-winning wines are paired with Red Claw crayfish, burnt butter and sea grapes. Australian cherry pie is the icing on the cake of a truly satisfying dining experience.
Hotel Austral and Steakhouse
If it's a quintessential Queensland pub experience you're looking for, you can't go past it this local in downtown Mackay. From first impressions, the wraparound balcony sets the tone for a night of ice-cold beers and tender steaks. For those looking for something a little more reef than beef, this welcoming pub offers a range of culinary options, including fresh oysters and crispy-skinned salmon. A flexible menu ensures all diets are catered for with options like the Char-Sui Pork Belly Baos gone vegan with a perfectly fried tofu substitute.
The tea room of the old station
Fresh local produce is the backbone. Idyllic tea room on the edge of the famous Cape Hillsborough National Park. The menu offers all your favorite sweet and savory dishes, including classic scones with jam and cream and perfectly prepared sandwiches. Nestled in lush surroundings, relaxation is sure to set in from the first sip of the complimentary punch served upon arrival.
The Dispensary
Whether you're looking for an early breakfast before heading out for a day of activities, refueling after a day at the beach, or settling in for a long, relaxing lunch, The Dispensary will take good care of you. Boasting the largest collection of wine and whiskey in the region, and with more local ales than you can taste, whatever the occasion, there's a drink here to suit it.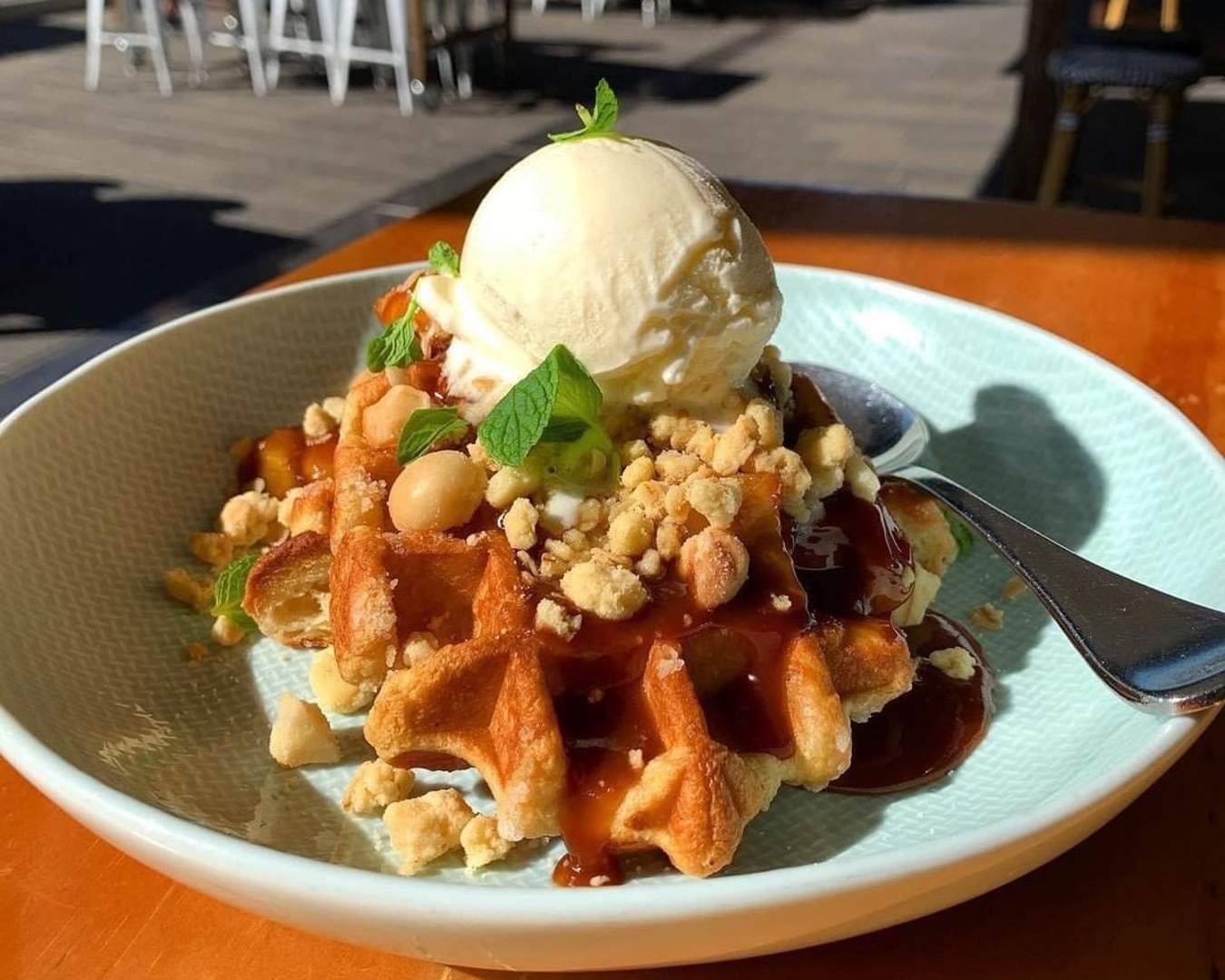 Zarby's Cafe
For anyone who ventures to Cape Hillsborough or Seaforth, be sure to stop by this retro-inspired family cafe for a classic dinner. The open-plan cafe features red vinyl furniture and a jukebox. Let old-school tunes set the tone as you enjoy a juicy burger and fries or an all-day breakfast.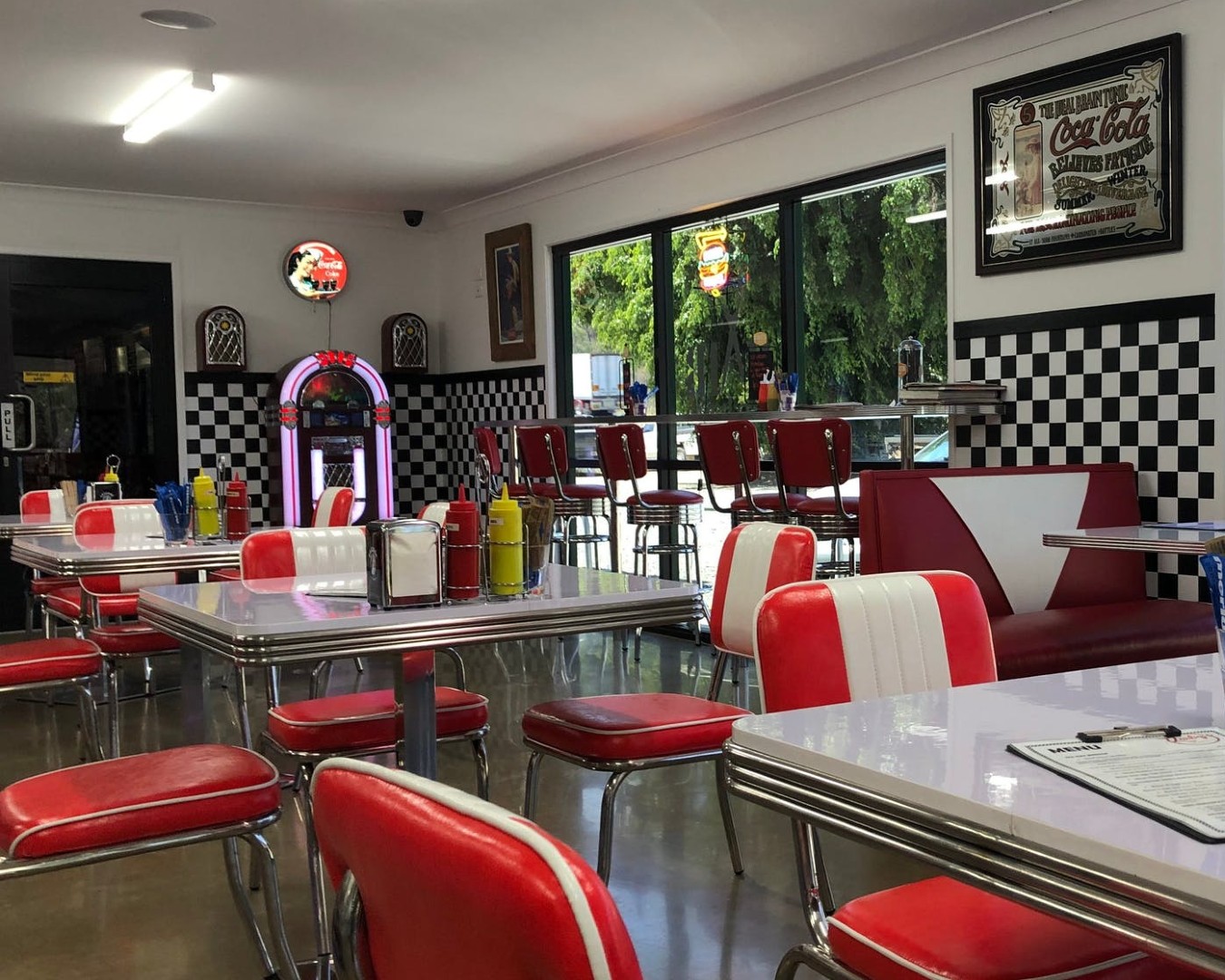 What to do in Mackay this winter
Mackay Marina Race | June 5
Whether you're a social runner, a serious runner, or a legitimate marathon champion, this annual event has something for everyone. The route passes through the beautiful features of the coastal cityscape and ends at Marina Village, the perfect place to seek out a well-deserved post-race meal.
Mackay Beach Horse Racing | June 10-12
Put on your best fit and head to Mackay Harbor for a weekend of music, fashion, food and drink. A European-style beach club will host top Australian DJs and market stalls, food trucks and after-parties that will make this one of the best beachside events of the year.
St. Lawrence Wetlands Weekend | June 24 – 26
This the weekend event will immerse you in all things that will thrill your green thumb. Head for a gardening session with green guru, Costa, and see him take on chef Matt Golinksi in live cooking demonstrations. Held off the beaten track in the small community of St Lawrence, the festival features art workshops, bird watching, wetland tours, environmental presentations, pop-up shops and performances.
Mackay Arts Festival | June 30 – July 30
This month-long festival is all about creativity and culture. With a program including new theatre, dance, comedy, visual arts and cabaret, as well as a packed schedule of sideline events, there is something to tickle everyone's imagination. The G&S Engineering Wine and Food Day is not to be missed.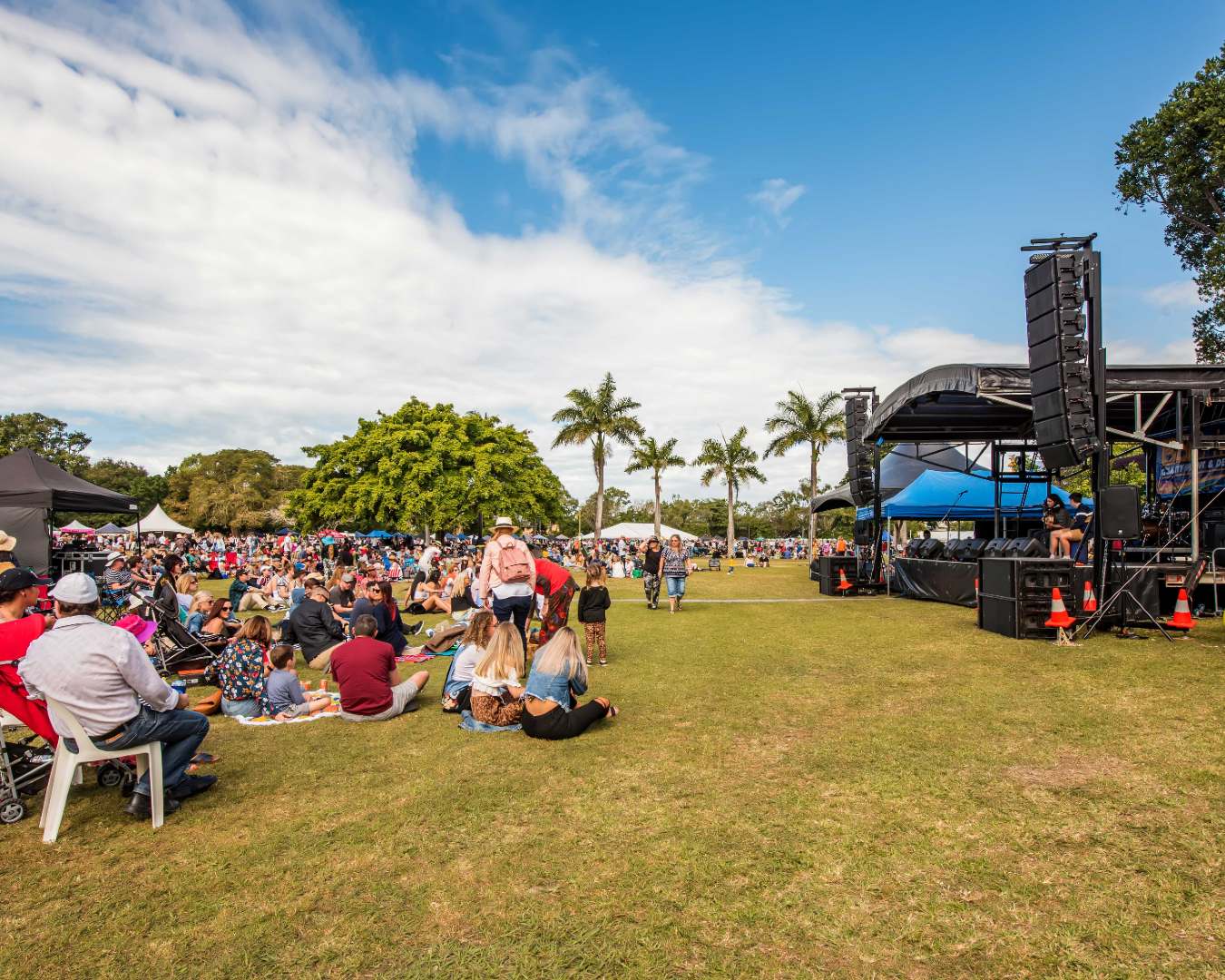 Motorcycle Racing on Grasstree Beach | July 10
Calling all racing heads, this one's for you. This event is the only competitive beach motorbike racing in Australia and promises to be an electrifying day out. With a rich history dating back to 1927, the event is for thrill seekers, beachgoers and anyone looking for a different day. Market stalls, shows and bouncy castles accompany the petrol and pedal races.
NQ Rock'n Country | August 19 – 21
We love any excuse to bust cowboy boots and that massive, three-day festival featuring Australia's top national and local country rock artists is the perfect occasion. Headliners include Gina Jeffreys, Casey Barnes and Lee Kernaghan and on-site camping means you can lose yourself to the sound of music throughout the three-day experience.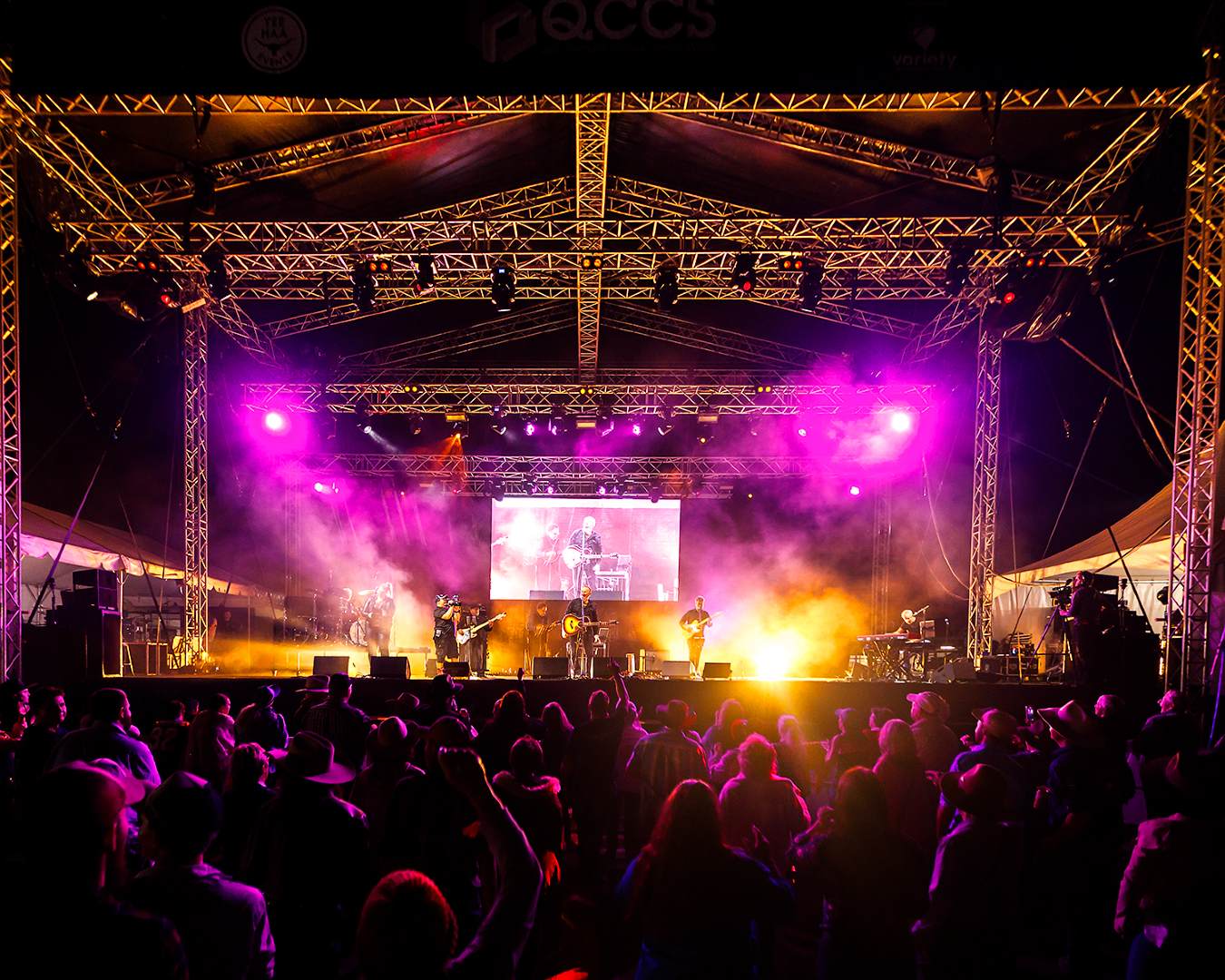 Rumble on the Reef | September 19 – 24
Kickflip your way up sports-focused festival to experience world-class skateboarding and wakeboarding. With live music and the chance to watch and learn from the best, we recommend dressing for an active day at this event that will take you on a ride.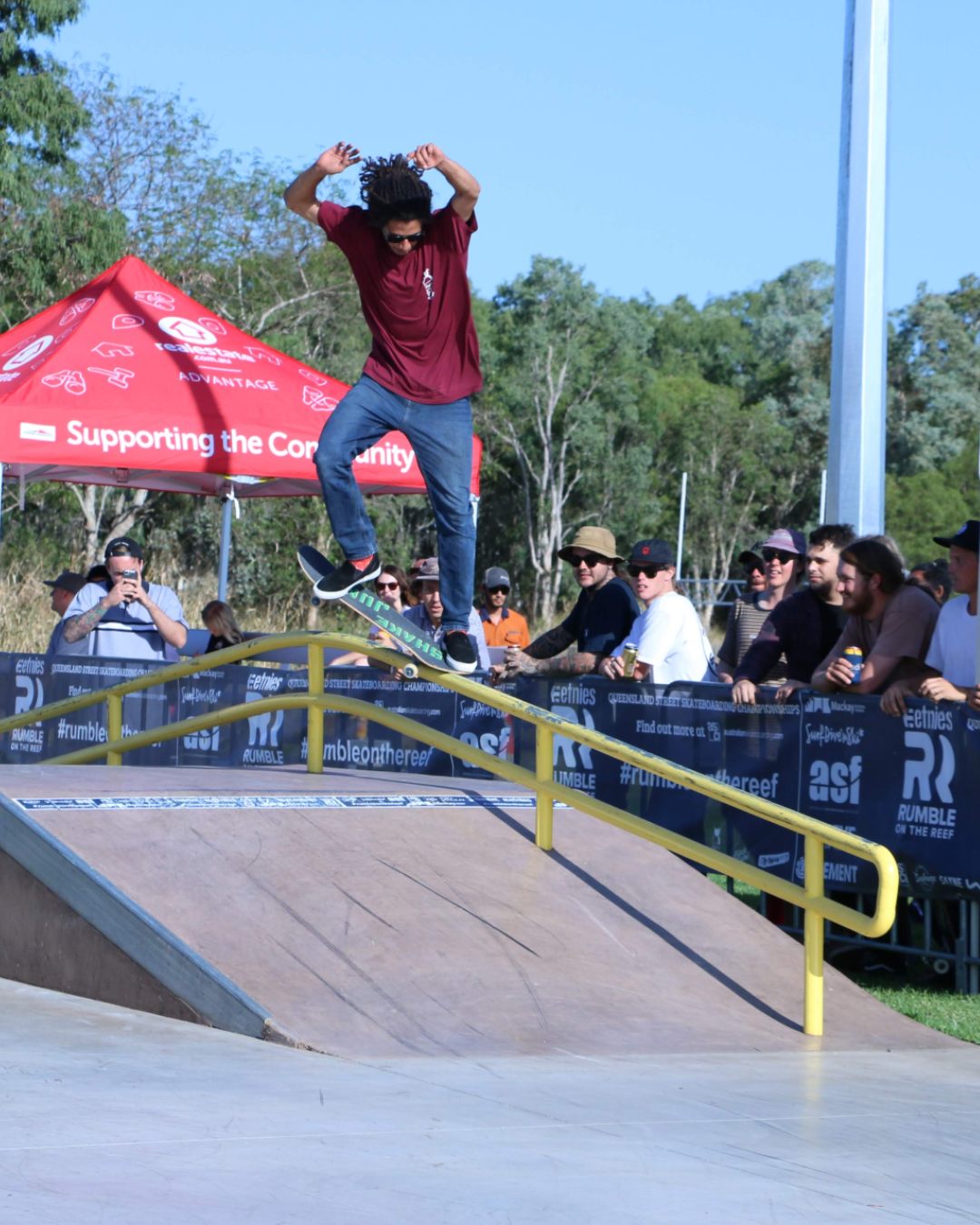 Where to stay
Comfort Resort Blue Pacific
If a tropical vacation sounds like lazing by the beach and looking out over the sea as soon as you open your eyes, then put this on. lush resort at the top of your list. With views of the southern edge of the Whitsundays and beautiful Blacks Beach just a short walk from your room, the Comfort Resort Blue Pacific fulfills all your tropical dreams.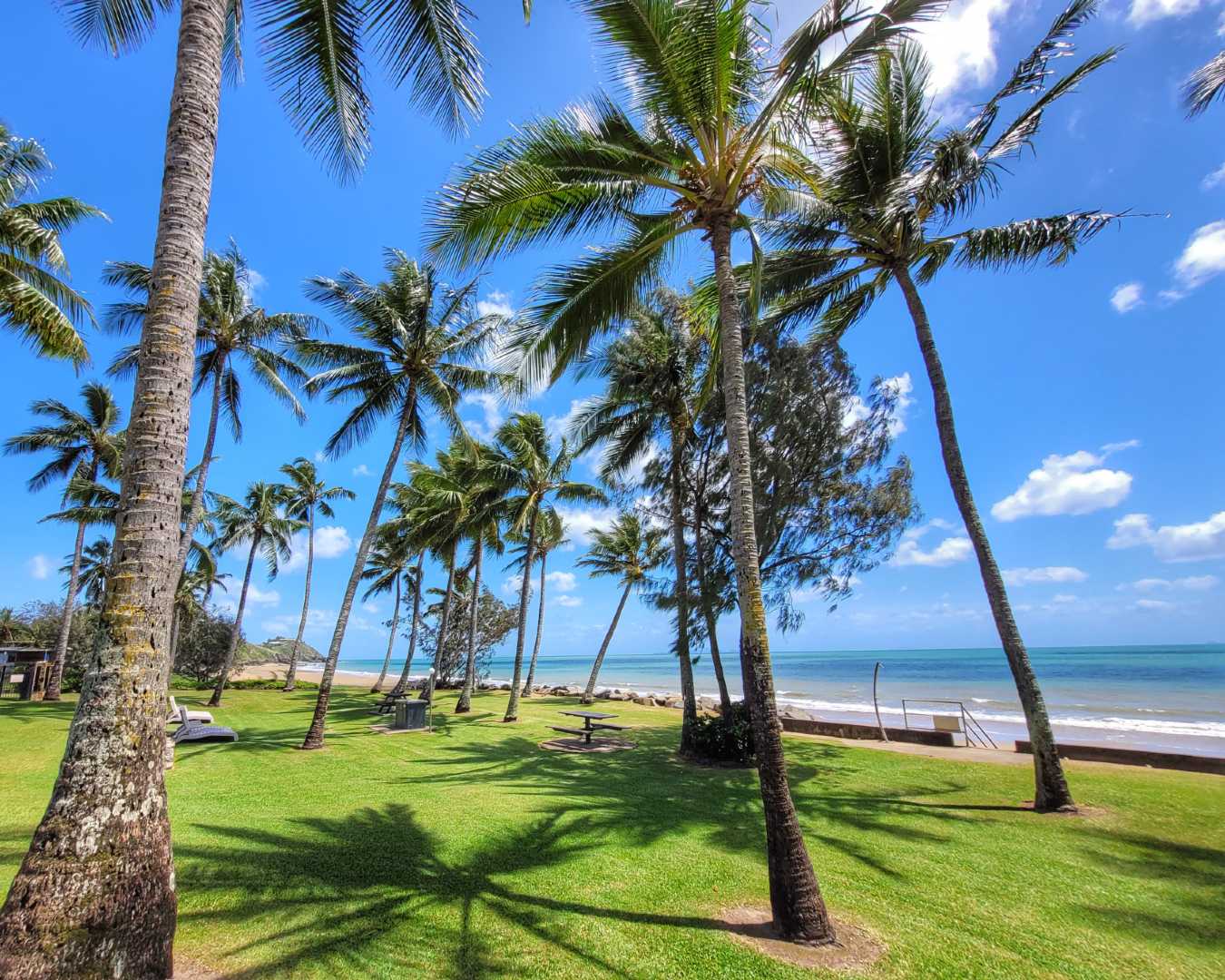 Coral Cay Mackay
For anyone traveling with a four-legged friend who still wants a tropical resort experience, this one's for you. With a range of pet rooms on request, Coral Cay Mackay will provide a relaxing haven to recharge after a full day of activities. Relax by the pool or head to the on-site restaurant and bar to enjoy the Queensland climate with alfresco dining and dishes showcasing fresh seafood and local produce.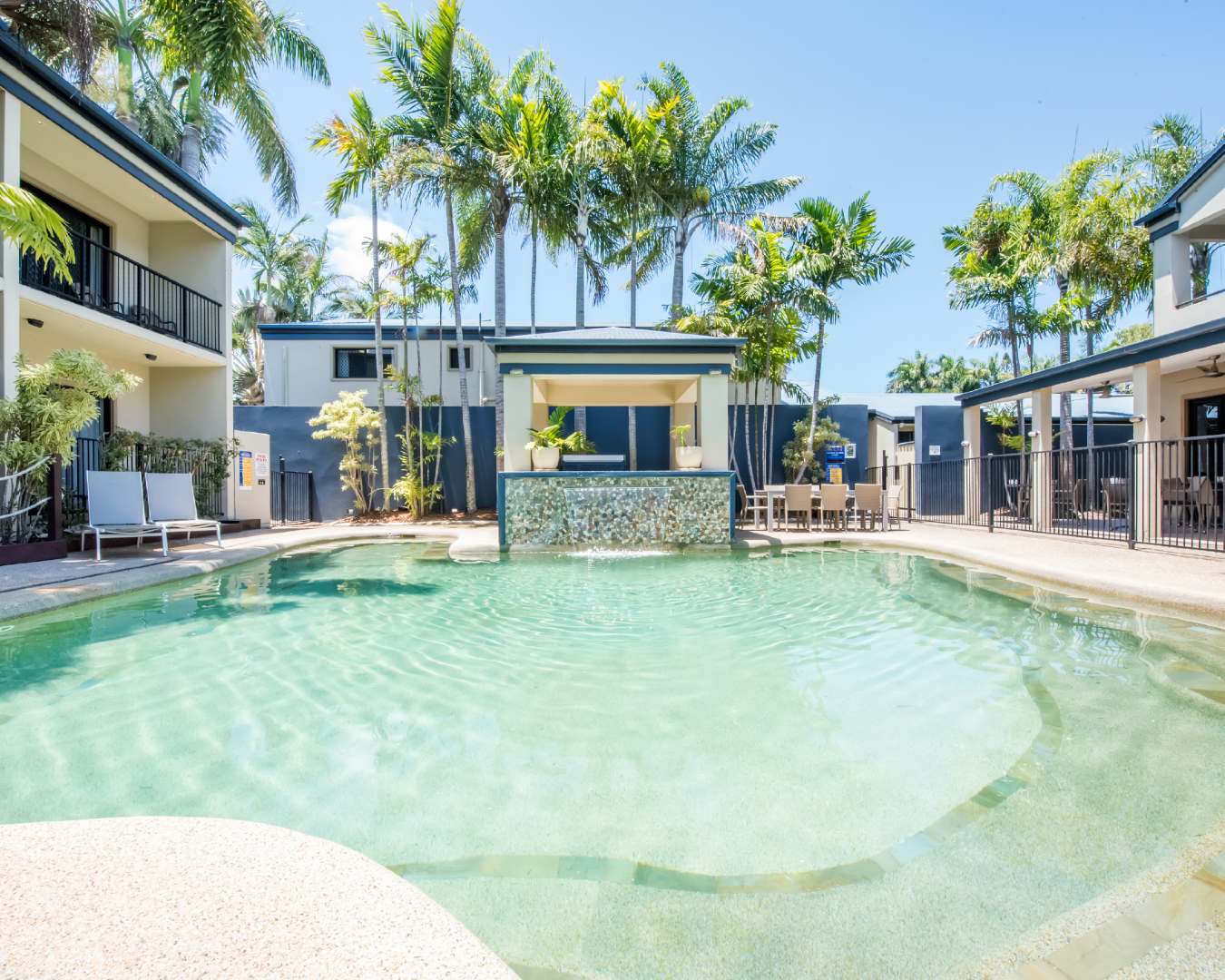 Oh Deere Farm Stay
If traveling with a caravan or catching a kip in your tent is more your speed, be sure to check out this lovely farm stay. Located on a working cane farm, all types of vehicles, tents, caravans, trailers, mobile homes, buses or garlands are welcome to sleep under the stars and enjoy a drink and a yarn every evenings with the locals. Amenities in the main farmhouse allow for a comfortable stay and barbecue grills are available for cooking up a seafood feast.
Lanai Riverside Apartments
Modern amenities and a CBD location make these luxurious and comfortable apartments our top choice for your city center stay. The Lanai Riverside Apartments offer resort-style living with free gym access, a sauna and steam room, and a heated outdoor pool – everything you need to cool off after ticking off your to-do list and walking distance to all the delicious restaurants downtown Mackay has to offer.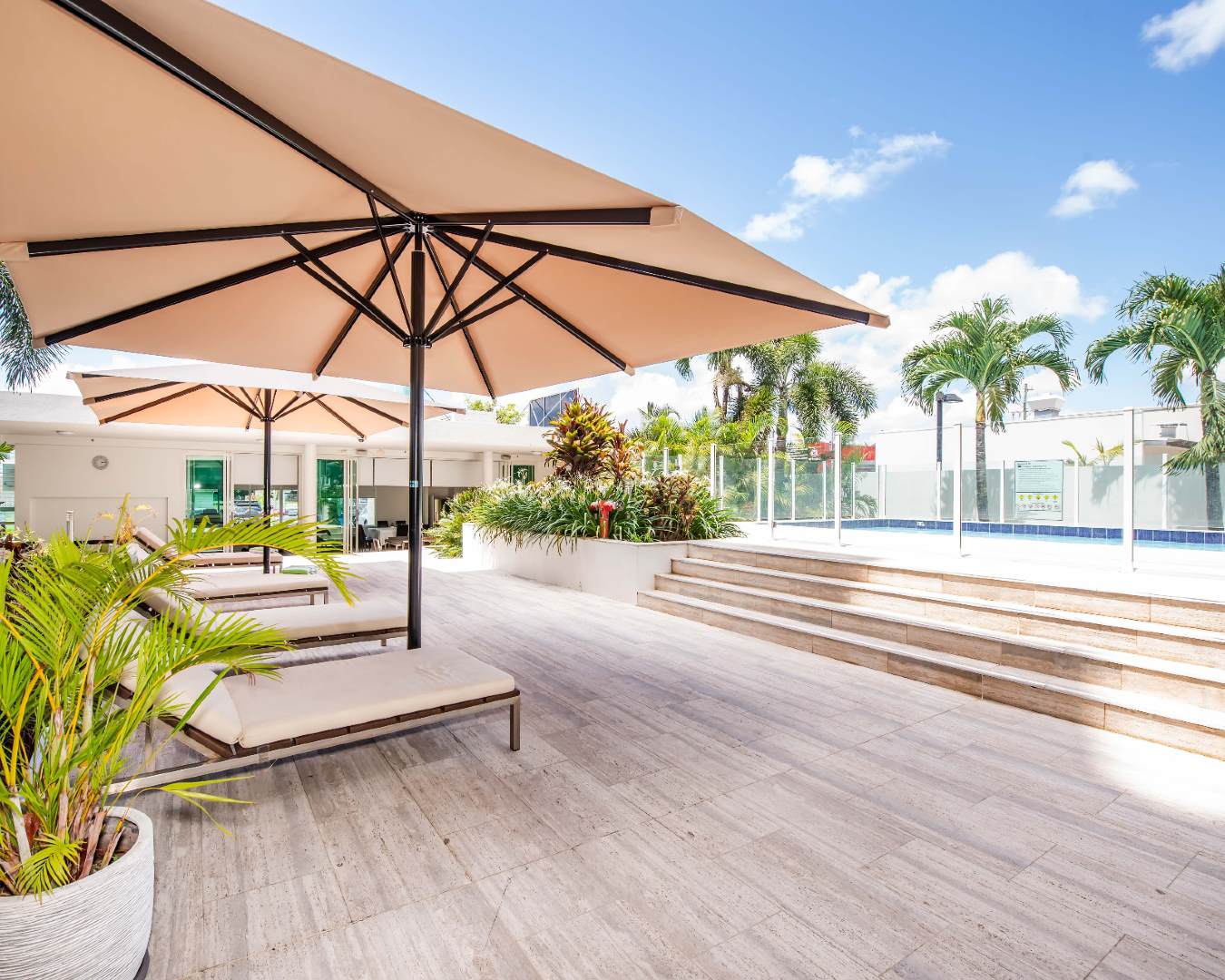 Broken River Hill Station
Immerse yourself in the lush offerings of the Broken River at this subtropical retreat. This eco-resort strives to emphasize the importance of the natural environment and promotes environmental and cultural conservation and understanding. Located in what is considered the platypus capital of the world, you can start your day by greeting your monotreme friends at the nearby viewing platforms.
White Lace Motor Inn
Conveniently located, this quaint inn is the perfect springboard to all that Mackay has to offer – and its heritage architecture looks great on the gram. Cool off in the pool and enjoy the complimentary continental breakfast before heading out to explore.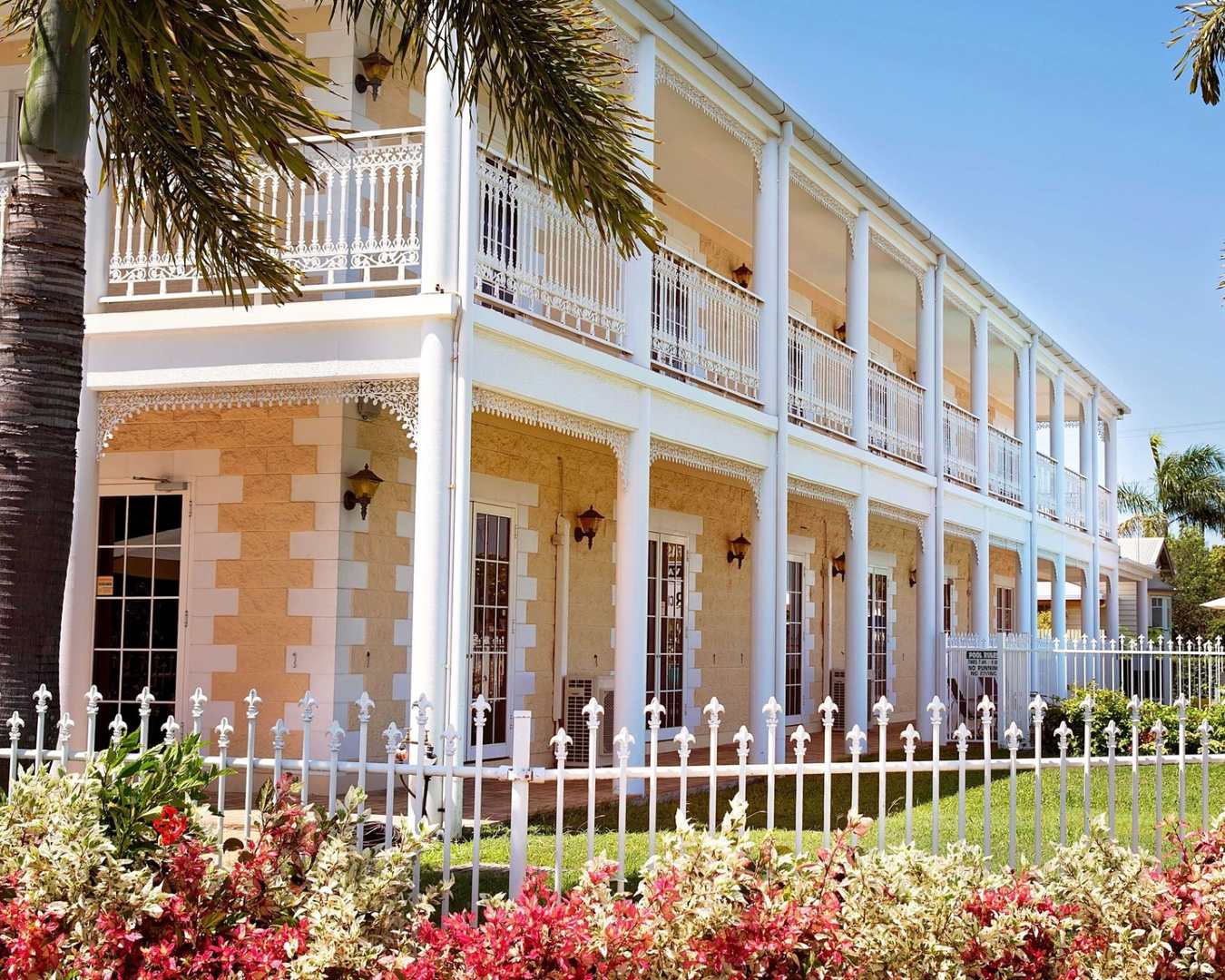 Ready to eat, sip and play through Mackay's stacked winter route? We are there with you. For all the local information you need and to discover even more options for maximum relaxation or epic adventures this winter, go to here.
Editor's note: This article is sponsored by Queensland Tourism and Events and proudly endorsed by Urban List. Please support the sponsors that make Urban List possible. Click on here for more information on our editorial policy.
Image credit: Tourism and Events Queensland, Mackay Region